Ohio River Bridges project creating jobs and opportunities
This morning, I began the second day of my "Invest in America, Commit to the Future" bus tour with a visit to the Ohio River Bridges project in Louisville, Kentucky.  And although the temperatures were a little chilly for springtime, the warm welcome from many members of the community demonstrated their strong support for and excitement about this project.
Currently one of the nation's largest highway construction projects, when completed in 2016, it will be the first time in more than 50 years that people in the Louisville area have a new bridge.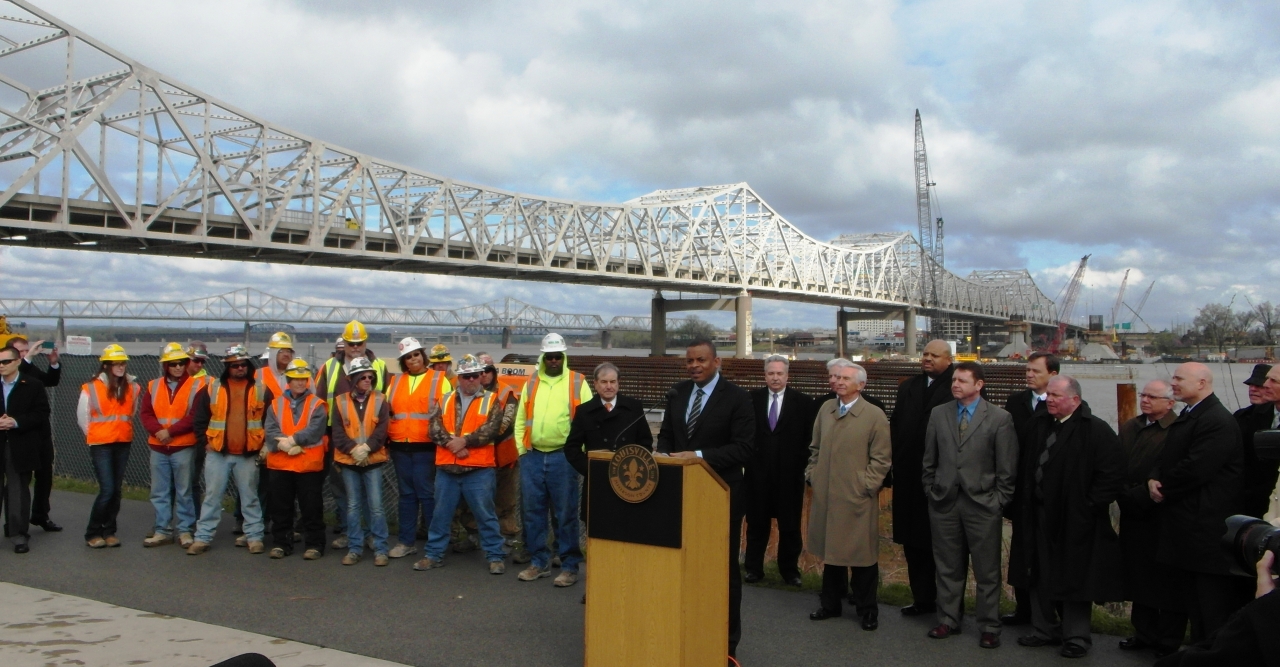 The residents of Louisville decided to build these bridges to build better lives and livelihoods for themselves and thousands of their neighbors.
As a result of this project, the routes between Louisville and southern Indiana will now be able to handle twice the amount of traffic that they used to, improving capacity and traffic safety.
More than that, building these bridges will support more than 4,000 construction and engineering jobs.
But that's just the start – over 15,000 additional jobs will be created over the next thirty years thanks to the economic growth this project generates.
As Louisville Mayor Greg Fischer said, "Infrastructure is jobs, it's just plain and simple."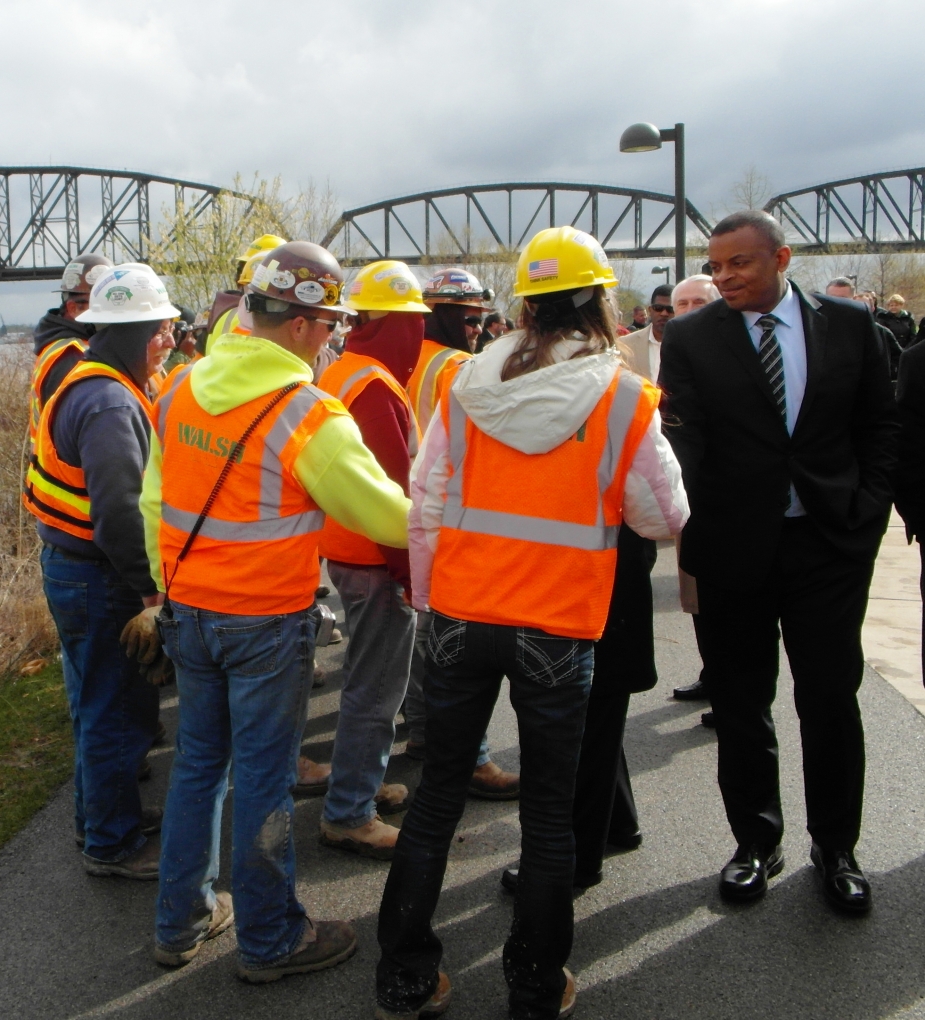 At DOT, we were enormously proud to have provided roughly $1 billion in federal funding and loans to build this project.  It's a pretty good investment when you consider that money is going to a project that will have an $87-billion-dollar economic impact on this community and our country.
But investments like these may be harder to come by in the future.
This is why I'm on this bus tour – to get the word out that investing in infrastructure is a tried and true way to create jobs, to expand opportunity.
Follow me for more updates from the road at http://www.dot.gov/invest-in-america.