Dayton's I-75 modernization project improving safety and capacity while creating jobs
This afternoon, my "Invest in America, Commit to the Future" bus tour stopped in downtown Dayton, Ohio, where I had the chance to tour the I-75 modernization project currently under way.
I met with workers who aren't just repairing this highway, they're also increasing its capacity, so that tens of thousands more vehicles will be able to travel this road every day.  In order to keep up with our growing population, a third lane is being added.
The project is also bringing needed safety improvements to the area by removing left-hand exit and entry ramps.  The last phase of this project reduced crashes at a spot once known as "Malfunction Junction" – but I doubt it'll have that name anymore.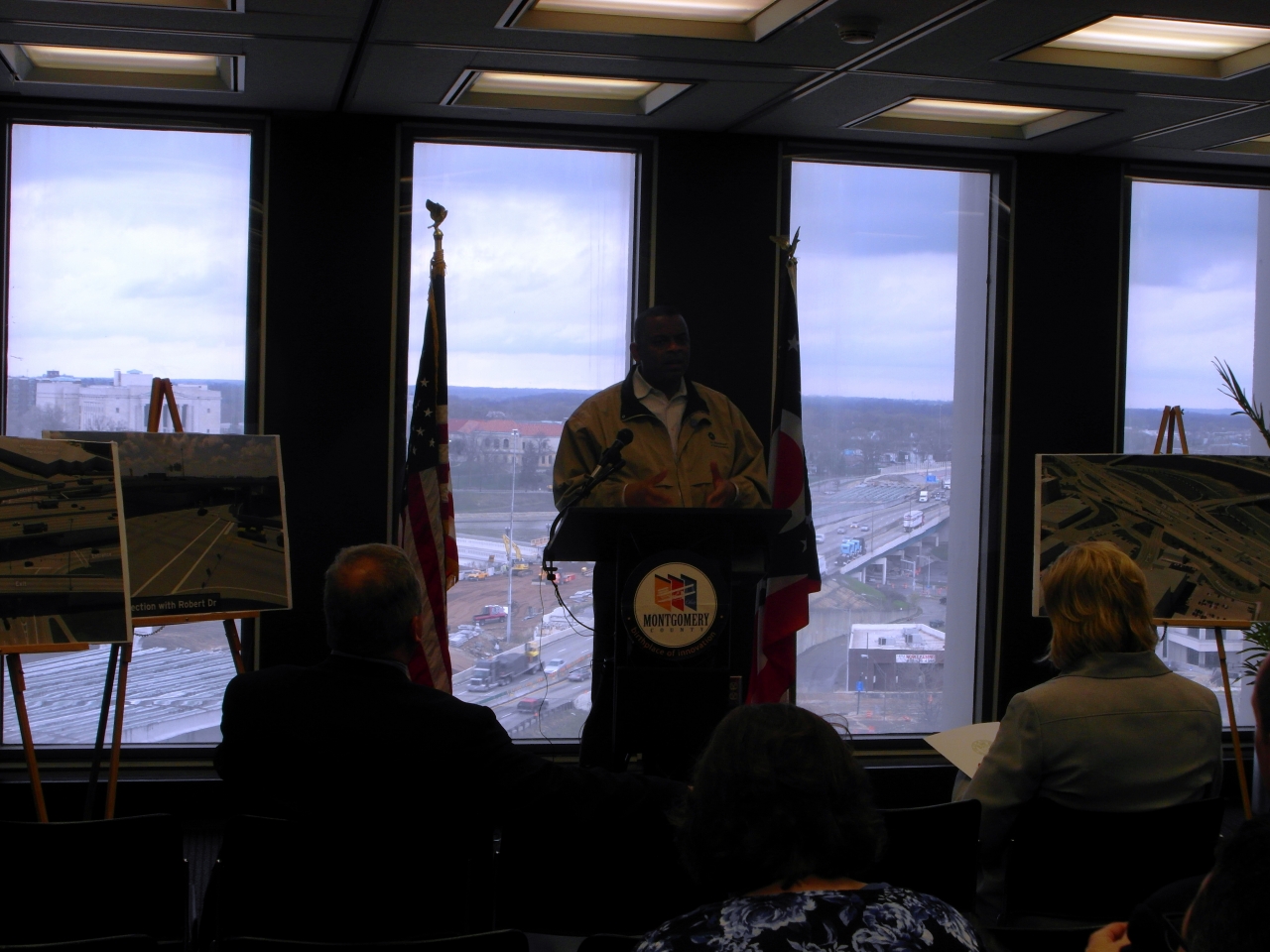 But most of all, this project has created jobs: jobs for construction workers, jobs for truckers, and jobs for the manufacturers who'll create the goods those truckers carry.
This is why, at DOT, we were proud that $162 million dollars for this project came from was federal funding.
It's clear that projects like this one are helping Americans build and live better lives, and why we need a long-term transportation bill to ensure they continue to be funded in the future.
Keep up with my travels this week touring projects like this one, and those that need funding too at http://www.dot.gov/invest-in-america.