Leading up to this year's Super Bowl, we posted several messages about SaferRide, a National Highway Traffic Safety Administration mobile app that helps individuals find a safe ride home if they've had too much to drink or otherwise believe they need help getting home.
SaferRide isn't the only mobile app created by US DOT agencies that keeps travelers across the country safe. There are apps to help you find safe bus companies, fly your drones safely and legally, and keep your car and its passengers safe.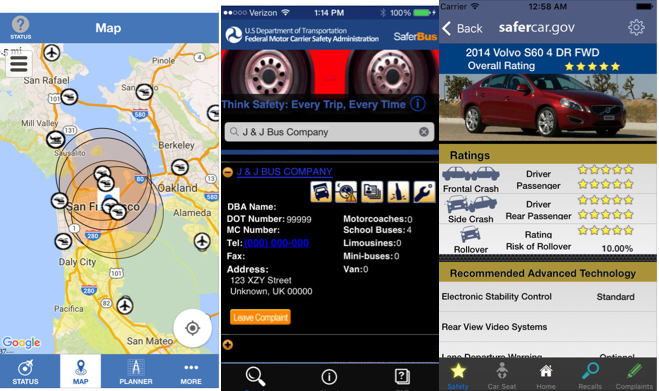 Continue Reading US DOT Mobile Apps: Helping ››
Comments
(0)
Safety is the US Department of Transportation's top priority. We're asking you to join our team as we put this principle into action by fighting drunk driving on Super Bowl Sunday.
Whether you're quarterbacking your team's Super Bowl party or just on the receiving end of an invitation, you need a winning strategy for the big game: a shutdown defense against drunk driving. This afternoon from 3-4 p.m.ET, we'll give you a sneak peek at our playbook during our Super Bowl "Fans Don't Let Fans Drive Drunk" Twitter chat. We'll share tips to combat drunk driving and field your questions when you use the hashtag #DontDriveDrunk.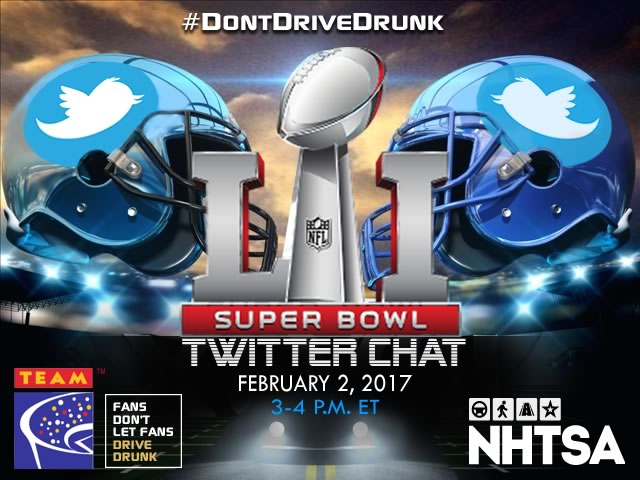 Continue Reading On Super Bowl Sunday, Fans ››
Comments
(0)
Pages