Chief Infrastructure Funding Officer
Dan DeBono
U.S. Department of Transportation
Chief Infrastructure Funding Officer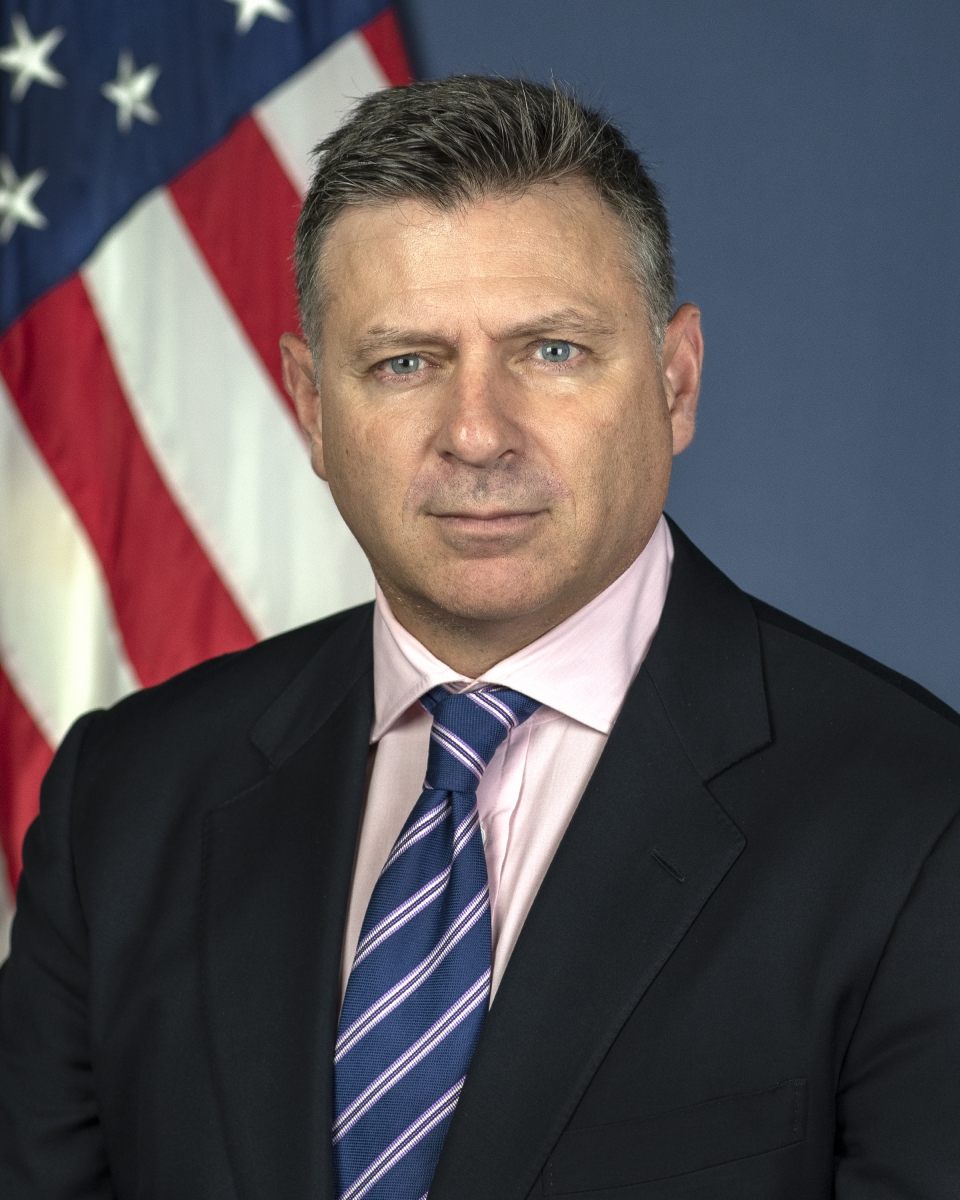 Dan DeBono is the Chief Infrastructure Funding Officer at the United States Department of Transportation, responsible for oversight of lending and grant programs.
Dan is a financial executive with more than 20 years of experience in private sector finance. He began his career as a distressed debt trader at Goldman Sachs in New York in the 1990s, and subsequently served as an investment banker in positions of increasingly greater leadership, advising some of the world's largest media and telecommunications companies, and executing more than $25 billion of capital markets and merger & acquisition transactions globally. Dan went on to become an institutional investor, first at Wexford Capital, LP in Greenwich, Connecticut, and then at Elliott Management Corporation in New York, NY, where he invested capital on behalf of public pension funds, university endowments, and other institutions. Dan's responsibilities grew as he helped manage increasing amounts of capital, culminating in his senior leadership role in helping to manage several multi-billion investment portfolios for Elliott, where he was named a Portfolio Manager. Dan specialized in multi-strategy credit, and invested across industry, including media, telecommunications, energy, and transportation infrastructure. He invested in both developed and emerging markets globally.
Dan is a 1990 graduate of Holy Cross College in Worcester, Massachusetts. He majored in mathematics. A personal connection to the military events in Panama in December 1989 inspired Dan to volunteer for the US Navy SEALs, where he was appointed Class Leader of his BUD/S training class. Dan completed one overseas tour during the Bosnian War, where he conducted joint training operations with NATO allies, among other things. He also specialized in special warfare submarine operations.
Upon his return to civilian life, and inspired by its great free market and philosophical thinkers, Dan attended the University of Chicago's Booth School of Business and earned a Master's Degree in Business Administration with High Honors, concentration in finance.
A native New Yorker, Dan has traveled to more than 35 countries and lived in numerous places.
Last updated: Wednesday, February 19, 2020