U.S. / China Transportation Forum
Safety and Disaster Assistance Working Group
Jilin University Executive Summary
On November 8th – 9th, 2015, Michael Lowder and Gregory D. Brown from the Office Intelligence, Security and Emergency Response spoke to more than 150 Chinese graduate students, professors, provincial and local emergency response managers on Emergency Transportation in the United States.
Topics included:
The US Transportation System
Emergency Management System/Cycle
National Response Framework/ESF-1 (Transportation)
National Transportation Recovery Strategy
Questions & Answer Session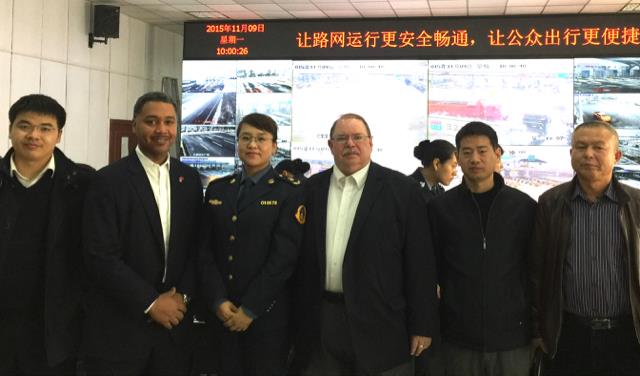 As part of the US/China Transportation Forum, the Safety and Disaster Assistance Working Group continued expanding its international cooperation with China through presentations and discussions at Jilin University.
Jilin University is one of the most prestigious "Top 10" universities in China. It is located in Changchun, the capital city of Jilin Province in Northeast China. The university is in the process of establishing a new Emergency Response Center.  
The working group has agreed to help Jilin University establish a new curriculum for this center. The center will train more than 1000 people per month in emergency management utilizing a certification program including on-line training, webinars, classroom lectures and discussions.
This training will help Chinese students better understand how the United States utilizes the National Incident Management System (NIMS) and the Incident Command System (ICS)  approach to transportation disaster management.
2016 Workshop
Safety and Disaster Working Group
2013 Workshop
Safety and Disaster Working Group
2012 Workshop
Safety and Disaster Working Group
2010 Workshop
Safety and Disaster Working Group
2009 Workshop
Safety and Disaster Working Group
Last updated: Tuesday, March 30, 2021