James C. Owens
Deputy General Counsel
James C. Owens is Deputy General Counsel for the U.S. Department of Transportation.  Mr. Owens joined the Department in January 2017, and served as the Department's Acting General Counsel between August and November 2017.
In this position, Mr. Owens works closely with the General Counsel and the Department's nearly 500 attorneys covering every mode of transportation.  Mr. Owens also coordinates with senior leaders and career experts on the Department's regulatory reform efforts, which are dedicated to enhancing safety for the traveling public while identifying and reducing unnecessary burdens, streamlining the infrastructure permitting process, and ensuring that the Department's regulations accommodate innovation in a safety-conscious and technology-neutral manner.
Before joining the Department, Mr. Owens was an attorney for the Federal Energy Regulatory Commission, where he worked to protect consumers and the integrity of the nation's energy markets by investigating and bringing civil penalty actions against instances of fraud and market manipulation.  Before entering Federal service, Mr. Owens had a broad-based litigation and regulatory practice at law firms in Washington D.C., focusing on subjects such as consumer protection, antitrust, and intellectual property law.  Mr. Owens also maintained an active pro bono practice, helping prepare numerous appellate briefs for non-profit organizations, and securing the release from prison of a wrongfully convicted former soldier.  Early in his legal career, Mr. Owens was a law clerk to Judge Danny J. Boggs on the Sixth Circuit.  Prior to graduating from law school, Mr. Owens taught history at the University of Virginia.
Mr. Owens received his law degree, as well as an M.A. and a Ph.D., from the University of Virginia, and graduated magna cum laude from James Madison University.  He grew up in the Shenandoah Valley, and lives with his family in Virginia.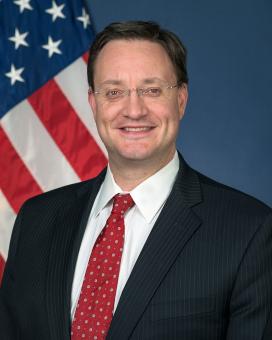 Last updated: Monday, August 12, 2019